Located in the heart of the Invalides esplanade, the Notary Office of Maître Fanny BELGUERRAS is driven by modernity and legal security.
The Notary Office of Maître Fanny BELGUERRAS strives to assist its clients in the best possible way with accessibility, professionalism and efficiency as well as independence and rigour in the strict respect of our notarial deontology.
The responsiveness of the study is reflected in its availability with very short appointment times and reduced turnaround times for your dossier throughout its processing.
The Notary Office of Maître Fanny BELGUERRAS favours closeness in its relations with clients, in order to perpetuate the relationship between clients and the office.
In order to improve client satisfaction, the Notary Office of Maître Fanny BELGUERRAS is constantly evolving to adapt to the needs of its clients. In a context of increasing dematerialization of exchanges, the Notary's Office of Maître Fanny BELGUERRAS has equipment that allows it to meet the expectations and needs of its clients: dematerialization, electronic signature and videoconferencing.

The fields of competence of the office are the following:
- Family law : marriage contract, pacs, divorce, liberality, endowment, inheritance, division
- Real estate law : purchase, sale of real estate, residential leases, commercial leases... transfer of lease, business goodwill.
- Construction law : real estate program
- Company law : incorporation of real estate investment companies, transfer of shares, modification of articles of association, company dissolution, capital increase.
Networks and certifications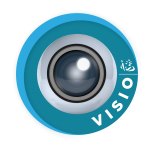 Office équipé de la visioconférence de la profession
Pas le temps de passer chez votre notaire ?
Vous disposez d'une tablette ou d'un ordinateur doté d'une caméra et d'un micro ? Vous avez alors l'équipement nécessaire pour réaliser un entretien en visioconférence avec votre notaire.
Simple, en toute confidentialité et en toute sécurité, vous pouvez de chez vous dialoguer avec lui.
Lors de vos prochaines prises de rendez-vous, pensez à informer notre secrétariat de votre souhait d'effectuer l'entretien en visioconférence.
visio.notaires.fr/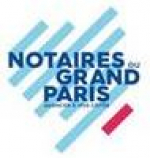 Notaires Grand Paris